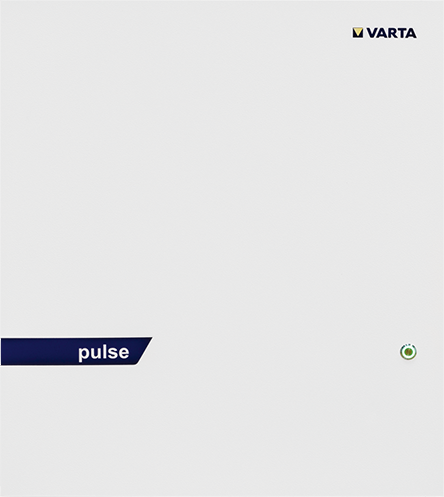 step into the
future
varta
pulse
VARTA pulse is our attractive entry-level storage solution. It is perfect for all those who want to bundle high energy density in small or medium-sized premises, such as an apartment or a family house.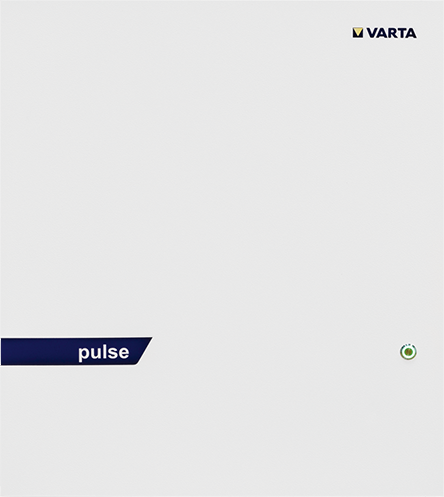 High capacity in terms of size in the class below 8kWh
Compact all-in-one system; battery inverter integrated
Quick and clean installation
available in two classes

3.3kwh and 6.5kwh
Datasheet
Through Plug & Play, our wall-mounted energy storage is instantly ready to use and can be combined with all renewable energy sources.
smart networking
The VARTA Storage App enables you to control and view your VARTA Energy Storage System at any time.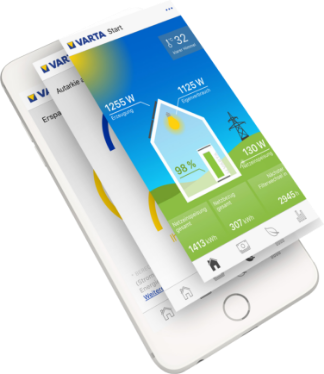 Technical Specs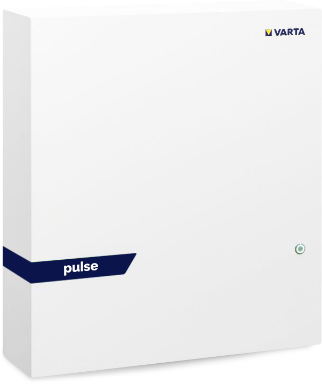 Battery Capacity
Pulse 3: 3.3 kWh
Pulse 6: 6.5kWh
Max AC Power
Pulse 3: 1.8/1.6 kW
Pulse 6: 2.5/2.3 kW
Dimensions
600 x 690 x 190 mm
Weight
Pulse 3: 45kg
Pulse 6: 65kg
Main Connection
230 V AC, 1-phase, 50Hz
Cell
Lithium-nickel-manganese-cobalt-oxide
Battery Warranty
10 years or 10,000 cycles
Control
Via PC, tablet or smartphone
Connect with one of our advisors to learn more about your energy needs.