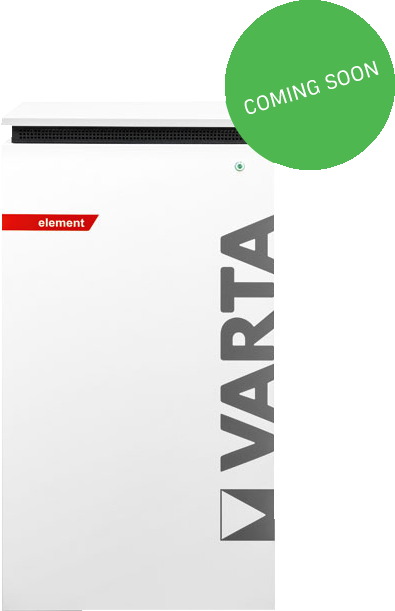 a declaration of
independence
varta
element
For anyone who has fulfilled the dream of owning their own home and would like to add a sustainable and efficient energy supply solution, the VARTA element as a compact all-in solution is just right.
This all-in-system with an integrated inverter is easy to install and offers top quality at an attractive price. Available in three performance classes (6.5 kWh/9.8 kWh/13.0 kWh, whereby the VARTA element 6 model can also be expanded) this energy storage model is durable and safe and a perfect match for every household.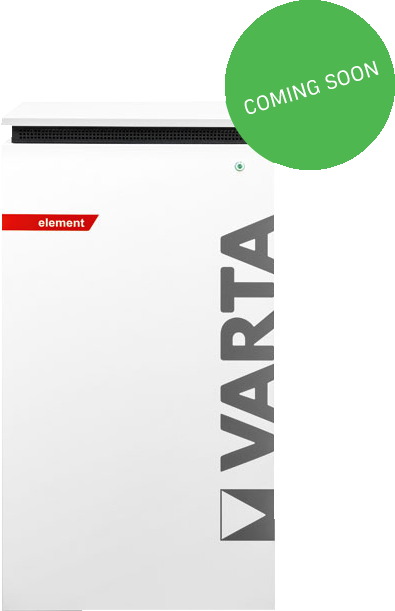 All-in-one system – integrated battery inverter
Plug & Play – easy and fast installation
Maximum independence – increases the self-consumption of your PV system
In three different capacities – to suit your needs
10 year warranty on the battery
available in three classes

6.5kWh, 9.8kWh and 13.0kWh
Datasheet
smart networking
The VARTA Storage App enables you to control and view your VARTA Energy Storage System at any time.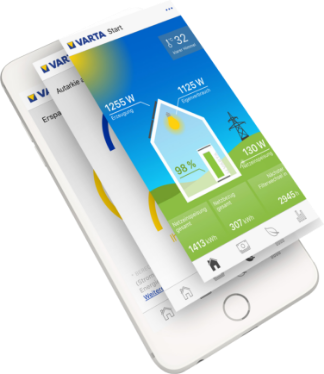 Technical Specs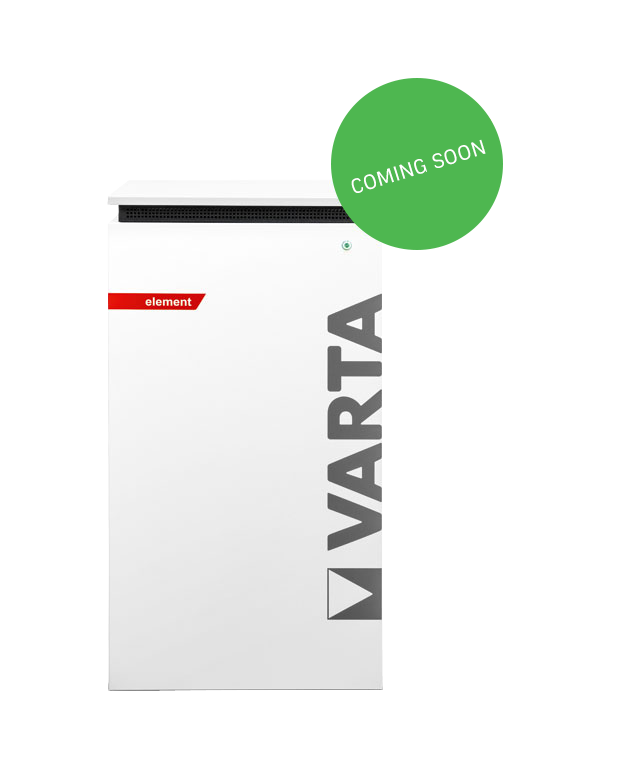 Battery Capacity
Element 6: 6.5kWh
Element 9: 9.8kWh
Element 12: 13.0kWh
Max. AC Power
Element 6: 2.2 / 1.8 kW
Element 9: 3.4 / 3.0 kW
Element 12: 4.0 / 3.7kW
Dimensions (in mm)
600 x 1176 x 500
Weight
Element 6: 145kg
Element 9: 185kg
Element 12: 225kg
Main Connection
400 V AC, 3-phase, 50 Hz
Cell
Lithium-nickel-manganese-cobalt-oxide
Battery Warranty
10 years or 10,000 cycles
Control
Via PC, tablet or smartphone
Connect with one of our advisors to learn more about your energy needs.